Very few things really bring a tear to my eye these days, my job kind of desensitises to many things, but these pictures on Facebook certainly got me well and truly. Thanks to Paul Truesdale, a former member as I remember, for letting me share these pictures.
This is the funeral that took place yesterday of a little lad of 7 years old called Lex Strong, who was a massive Star Wars fan.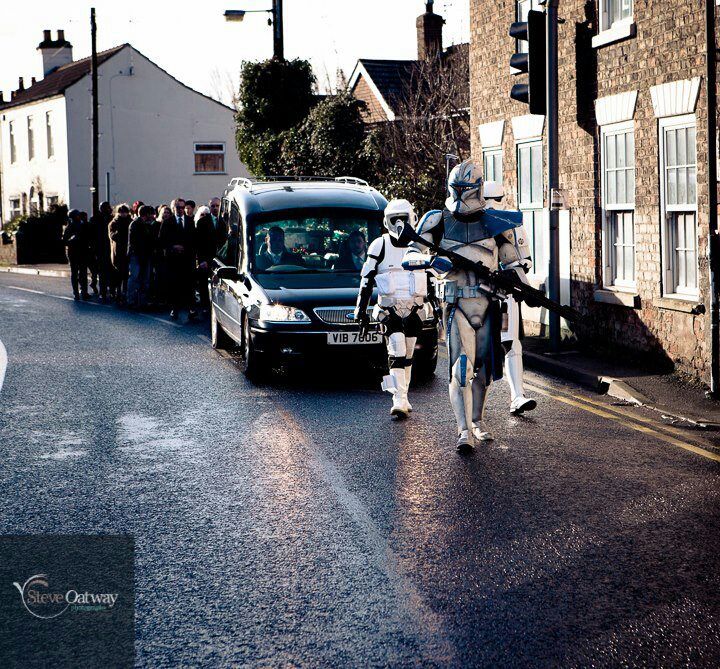 There is also a video on this link.
http://www.thisisscunthorpe.co.uk/VIDEO ... z2KDfacYAR
When Trooping can bring this level of kindness, thought and respect for people I am truly proud to be a "Geek".